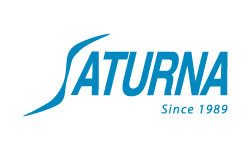 Saturna Sdn. Bhd. is the wholly-owned Malaysian subsidiary of Saturna Capital Corporation, resulting from the 2010 purchase by Saturna Capital of Alpha Asset Management located in Kuala Lumpur. Saturna Capital is internationally recognised as adviser to the Amana Mutual Funds Trust. We help individuals and institutions build wealth and preserve capital.
Saturna's deep-rooted belief in value investing shines through in the quality of our investments. We don't follow trends, we analyze opportunities. Our broad experience distinguishes Saturna in the investment business. Each of our employees is committed to creating and maintaining a unique firm, where client interests always come first.
We are a premier international, independent investment firm based on core values:
Top-quality professionalism
Uncompromising loyalty to clients
Risk management
Integrated business operations
Investor education
Prudent entrepreneurship
Community contribution
Our global headquarters in Bellingham, WA sits between the Pacific Northwest's major cities (Seattle and Vancouver, BC). Employees in the Bellingham, Los Angeles, Reno, and Chicago metropolitan areas service clients across the U.S.
Saturna Sdn Bhd holds an Islamic Fund Management Licence ("IFML") with the Malaysian Securities Commission. Saturna is the first conventional asset manager to be converted to an Islamic asset manager.
| Fund | Closing Date | NAV | Prospectus | Product Highlights Sheets | Fact Sheets |
| --- | --- | --- | --- | --- | --- |
| Asean Equity Fund | 17/07/2019 | 1.1363 | | | |
| ICD Global Sustainable Fund - USD | 17/07/2019 | 1.0574 | | | |
Warning Statement!
This compilation is prepared by Phillip Mutual Berhad in its capacity as an institutional unit trust agent for specific Funds managed by Saturna Sdn Bhd. We recommend that you read and understand the contents of the Saturna Sdn Bhd's Master Prospectus for the Funds that has been registered with the Securities Commission before investing. This Master Prospectus is obtainable at any of our offices.
Please consider the fees and charges involved before investing. The price of units and distributions payable, if any, may rise or fall and past performance of the Funds is not indicative of its future performance. Any issue of units to which the Master Prospectus relates will only be made on receipt of the Application Form referred to in and accompanying the Master Prospectus and subject to terms and conditions therein. You are also advised to read and understand the contents of the Unit Trust Loan Financing Risk Disclosure Statement before deciding to borrow to purchase units.